Hey my name is Lizzie I am from Boston actually about  a half hour north of Boston a small town called
Swampscott
(North Shore).  I love the ocean I grew up the town that I am from is right next to
Nahant
which Bruce mentioned the other night in class there is really no other choice but to love the ocean because it is all around you.  I grew up fishing even though most of the time I still am not really sure what I'm doing.  My uncle has had several boats over the years but most recently bought a Grady White which is one of the premier fishing boats.  Most of the time if we go fishing we will leave from the Corinthian Yacht Club in
Marblehead
, I have been to
Stellwagon
Bank several times but like I said before do not really pay attention as to how we get there so I am not the best navigator by any means but when we go tuna fishing out there it is a BLAST!  I decided to take this class because I need it as a requirement, I love the ocean and being outdoors, and its the summertime although in Boston you never really know what that means.  I am very excited to get going on all of our adventures and to learn a lot of new things!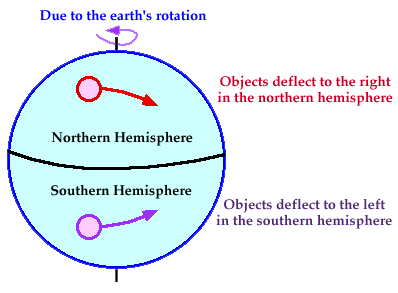 As far as the toilet flushing goes like many others in the class I thought the answer was simple a thanks to Simpson's.  As I was looking at some information it seemed a lot of sources said that in
Australia
the force of the flush usually goes straight down not even really allowing for any rotation at all.  We talked about it at the end of class, where the pipes are positioned has a lot to do with the way the water will go into the toilet.  That seemed to be a trend in most of the information I found that many Australian toilets do not go in one direction or the other.  It seems that what we discussed is the truth the toilet will flush in whatever direction the jets tell it to. I got most of my info from a site just about the Coriolis Effect called Coriolis Force and from a blog critics site as well.  
See everyone bright and early Saturday morning, Elizabeth Moran